Well It's been a minute since I last posted something. I guess that's cause with so much has been going on I've been a little busy. Let me explain.
As You Know with Covid-19 and all of it's craziness in 2020. Entertainment was shutdown. When we were able to start performing a little in 2021 Nashville remained closed. So I went back to basics and booked a few things back home in Wisconsin. That lead to a bunch of different bookings, so most of the year we have been and will continue to finish the year in Wisconsin. Now I have always performed each year in Wisconsin, Nashville as well as other locations. However with the pandemic shutting so much down. I focused on locations in Wisconsin that I knew would not close.      I also had a little more to think about with the announcement of my girlfriend Lindsay Bennett being pregnant. WOW!!! Yep! It Happened!!!!! and May 20th My son Grayson Michael was born.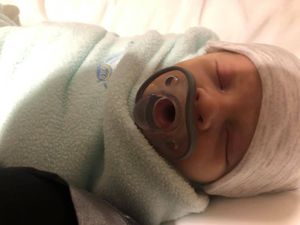 Told Ya! I was busy!  So after a short time off. We got back to work. The boys and I are still out finishing up this years schedule and already working on next years. Lindsay and the baby even join us from time to time out on the road.       We have an album to drop, a video to get down, and a bunch of new merchandise coming out. We also plan to return to Lower Broadway for some more shows. So Stay Tuned!!! That's What's Going On!!